In this class, I'll show you how to oil paint with Procreate. I'll show a portrait, but the technique applies to other subjects. 'Oil painting portrait with Procreate' class is available on Skillshare, and you can get a 14 days free trial by clicking on the link. And you can get the class on demand here as well.
I provide a brushset and a reference photo, available to download in the resource section of the class.
First I'll explain what is a good reference photo for this particular technique, you're welcome to use your personal photo, or browse through a Pinterest board where I gathered 200 references photos, all copyright free. Or you can use the photo I show in class, available to download in the resource section. It's a photo by Vladislav Nikonov on Unsplash.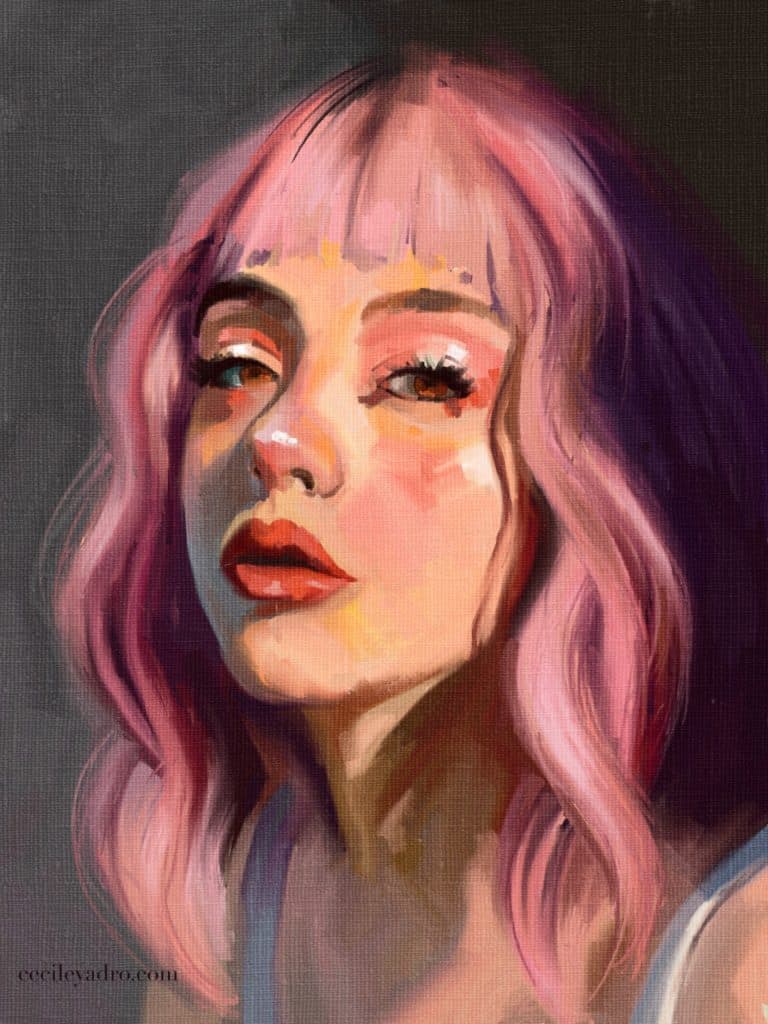 Then we will setup our canvas to get the best of our device, we want the biggest size possible for our canvas.
I'll show you how to use the oil brush and how it behaves.
Then we will trace over the photo for an accurate drawing. But if you prefer to draw directly that's fine too! I just wanted to focus more on painting than drawing in this class.
---
Want to know more about gouache?
Sign up now to get my exclusive gouache guide with 60 tips!
---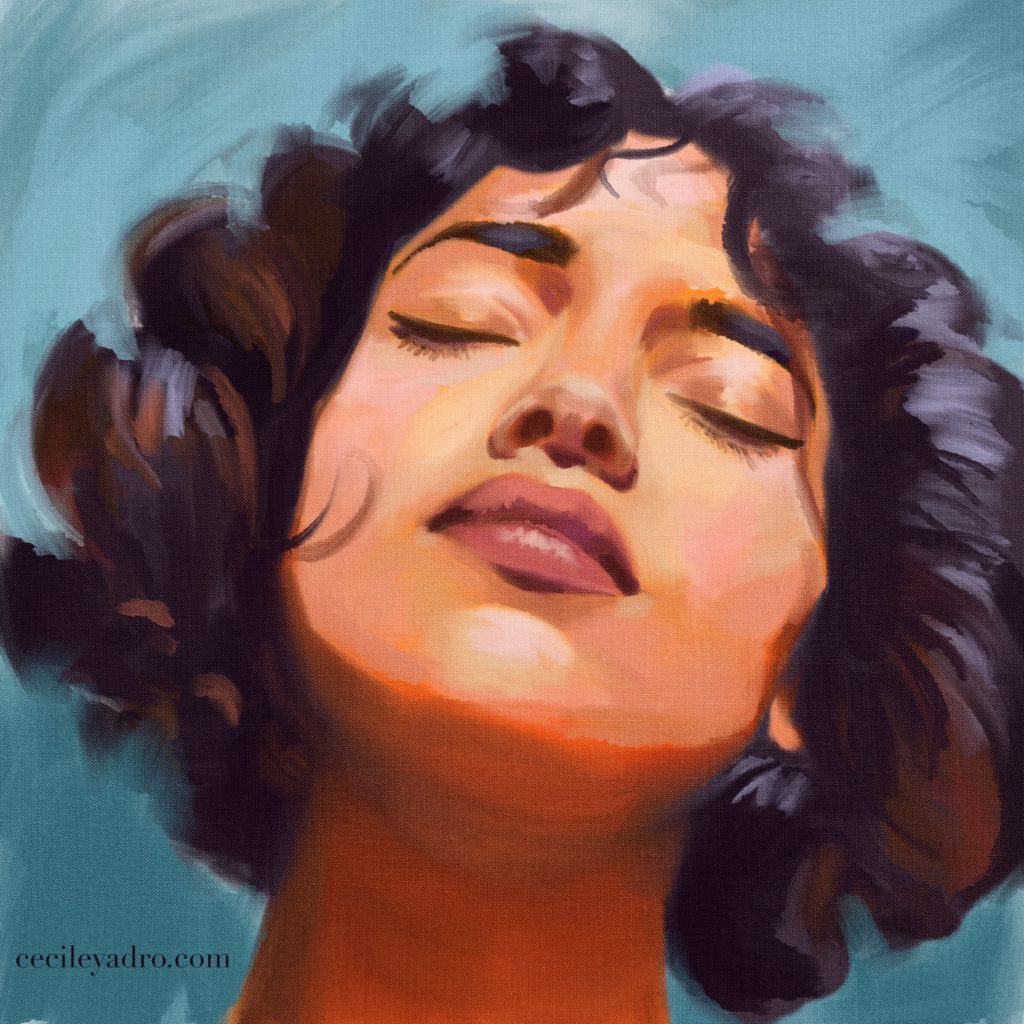 We will then paint the skin, this is the longest part of course. I wanted to show you in detail how to achieve this painterly look.
After that we'll paint the hair, adding details on it, and finally the background. Then we will integrate the face in the background.
At the end of this class you'll be able to paint your own portraits, in this painterly look and feel, but without the mess of real oil paints!
I hope you'll like this digital oil painting portrait class
What students say about the class:
Amazing class ! loved every bit of it….very excited to start my journey in digital oil paintings
Kamini

Loved this class! In the beginning the goal seemed very intimidating to me, but making the portrait really felt like a breeze. Even if you're a beginner like me. Just follow the steps and have fun! One negative aspect… you'll have to stop at one point and let the portrait be finished
Bianca

Excellent class for taking traditional oil painting and merging those techniques into digital art. I'm new to Procreate and this is exactly what I've been looking for. I learned a lot!
Pugly

---
Do you want to learn more about painting, join a community of like-minded artists and have fun?
Join my Membership 'Art With Cecile' with monthly painting tutorials and live sessions.