Gouache is a versatile and dynamic medium that offers many possibilities for artistic expression. If you are new to gouache painting or want to expand your gouache supplies, consider adding a few essential items to your toolkit.
Gouache paint
First and foremost, you will need gouache paint. Gouache paint is available in many colors and can be purchased in sets of tubes, pans, or individual tubes. When choosing gouache paint, it is essential to look for high-quality paints made with high-quality pigments, as this will ensure that your paintings have vibrant and lasting colors. Not all brands are equal, and you should try some before committing to one. Some have a creamy consistency, some are more liquid, and some are dry. And inside each brand, colors may have different feels as well. The cheap brands are often difficult to paint with.
My favorite gouache brand is Holbein, the best in this price range and quality. It's very creamy and pigmented but not too thick or thin. The colors are vivid, and they blend very well with each other. They come in various colors and can be purchased in sets or as individual tubes.
I've tried many other brands and even made a price comparison, so you know which fits your budget.
When you have a lot of tubes, you will need a system to store them so they are protected and sorted by color. Different options are available, from recycling jars, using Ziploc bags, or buying drawers. All the different options, DIY or commercial, are discussed here.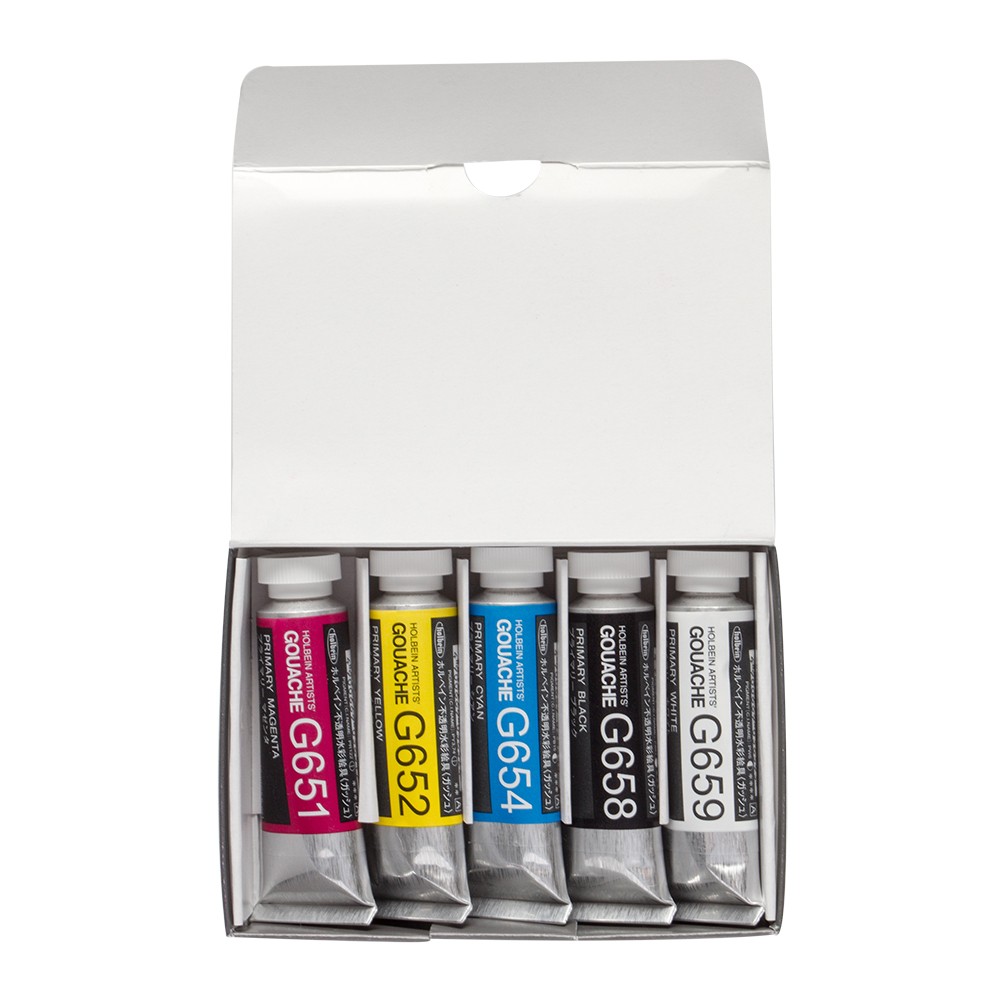 Paint brushes for gouache
In addition to gouache paint, you will also need some brushes. Gouache paint is typically applied with soft, synthetic brushes. These brushes are ideal for creating smooth, even brushstrokes and can be used for a wide range of techniques, from detailed illustrations to bold, abstract paintings.
You don't need to buy expensive brushes for gouache painting, the cheap synthetic ones are fine. The size of your brushes will depend on what type of painting you want, but a good starting point is a small round brush for detail work and a larger flat one for filling large areas.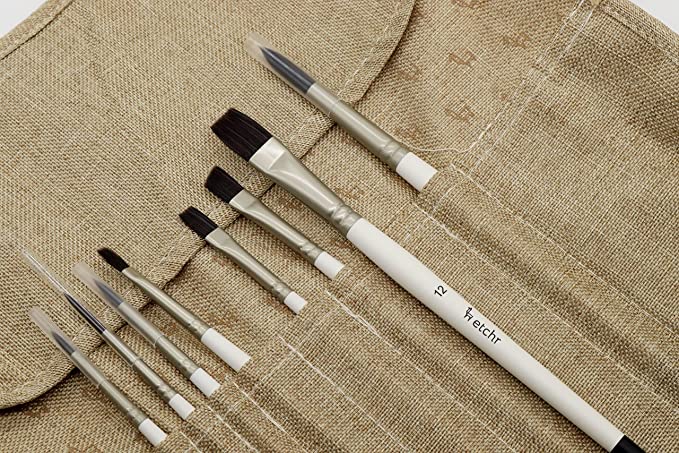 Painting palette
Another essential item for gouache painting is a palette. A palette is a flat surface where you can mix and blend your gouache paint to create the desired colors and shades. Palettes are available in various materials, including plastic, wood, and ceramic. 
Choose a palette that will suit your needs:
portable for Plein air painting
easy to clean under the water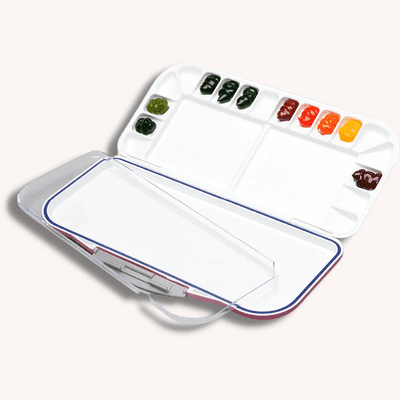 Painting surfaces for gouache
Invest in a few different surfaces, such as watercolor paper or canvas, to experiment with other effects and techniques. You can paint on paper, cardboard, canvas, wood… with gouache paint, and you won't need any preparation on the surface.
Try a variety of surfaces and materials to see what works best for you. Some people like to use watercolor paper or canvas because they can create different effects; others prefer a smooth surface, such as an illustration board, that holds the paint well. I'd say there is no perfect paper for gouache, just paper that suits your project and style.
Helpful additional supplies
Gouache paint may dry on the palette while you're painting. A mister is helpful to spray the paint to hydrate it without soaking it in water. You can also use the mister to spray your airtight palette before storing it in the fridge. And lastly, a mister will help you to merge the colors on your painting by spraying it. You can see how I do this in this video. 
Something to wipe out the excess water in your brush is handy, like a cloth or a paper towel. Lastly, you'll need regular soap to clean your brushes and palette. 
Conclusion
Gouache painting is a rewarding and enjoyable art form that offers endless possibilities for artistic expression. With the right supplies and practice, you can create beautiful and unique artwork showcasing your unique style and vision.