Gouache Animals: Real-Time Tutorials
Are you a beginner artist looking to explore the enchanting world of gouache painting? Or perhaps you're a watercolor enthusiast eager to try something new and different? If you're passionate about animals and art, we've got the perfect treat for you! So, gather your brushes, paints, and enthusiasm, and let's dive into the wild world of gouache animal painting!
Introducing the Gouache Painting Live Sessions: Animals—a bundle of 8 recordings from our live painting sessions on YouTube. These live paintings are no longer available on YouTube, only in a bundle of 8 tutorials, or included in my Membership.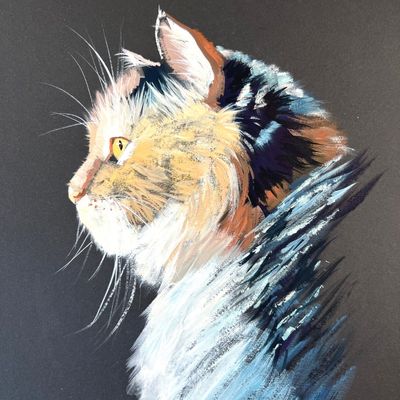 A Colorful Menagerie of Animal Portraits
In this bundle of gouache tutorials, you'll find a diverse range of animal subjects to inspire and challenge your artistic skills. The collection includes captivating portraits of:
A majestic peacock
An adorable corgi
Two charming cats
A curious squirrel
A graceful giraffe
Two lovely blue tits
And a bonus: an elegant white swan!
With each tutorial, you'll gain valuable insights into the process of creating lifelike and vibrant animal illustrations using gouache.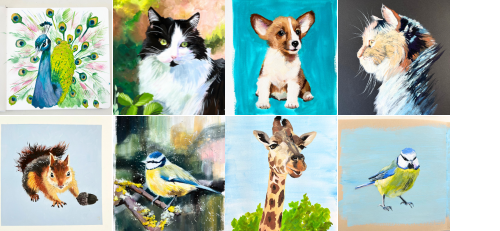 Why Gouache?
Gouache is a versatile and exciting medium that offers the best of both worlds—combining the transparency of watercolors with the opacity of acrylics. It's perfect for creating rich, vibrant, textured illustrations, making it an ideal choice for painting animals.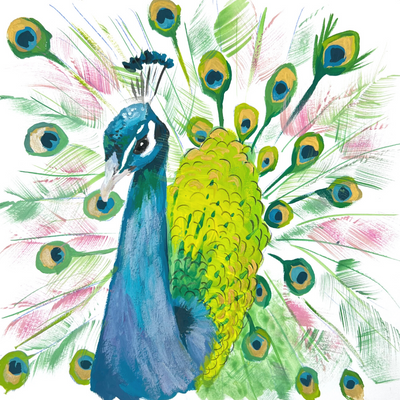 What You'll Learn
Throughout these gouache tutorials, you'll discover essential techniques and tips that will help you master the art of animal illustration. Some key takeaways include:
Mixing colors and achieving the perfect consistency
Capturing textures, patterns, and details in various types of animals
Creating visually appealing compositions and dynamic animal scenes
Adding depth and dimension to your animal illustrations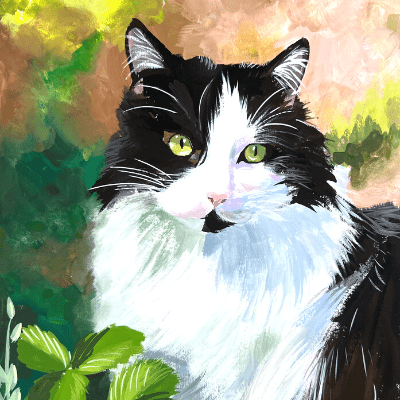 What You'll Get
Eight recordings of live painting sessions live-streamed on YouTube.
Each illustration is painted in real time, explaining as I paint and answering the viewer's questions.
The reference image for each portrait
a bonus tutorial, no comment, of a white swan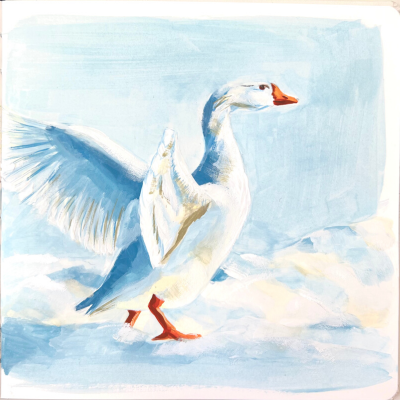 Ready to Begin Your Gouache Animal Painting Journey?
There's no better time than now to dive into the captivating world of gouache animal painting! With these 8 gouache tutorials, you'll have everything you need to start creating beautiful and lifelike animal illustrations that will impress your friends and family.
So, what are you waiting for? Click here to access the Gouache Painting Live Sessions: Animals bundle and embark on your artistic journey today!
Remember, practice makes improvement, and with each tutorial, you'll be one step closer to mastering the art of gouache animal painting. 
Happy painting! 🎨🐾