Gouache seascapes class to learn how to paint the sea with gouache painting. This is a beginner friendly online class. At the end of the class you'll be able to paint your own seascape with gouache.
The class is available on my Art School.
I'll show three different seascapes, step by step. You can either follow them all, or pick one or two.
First one is a quiet sea on the beach, we'll see how to paint the sand and sky with gradients, mimic the reflections of light on the sea.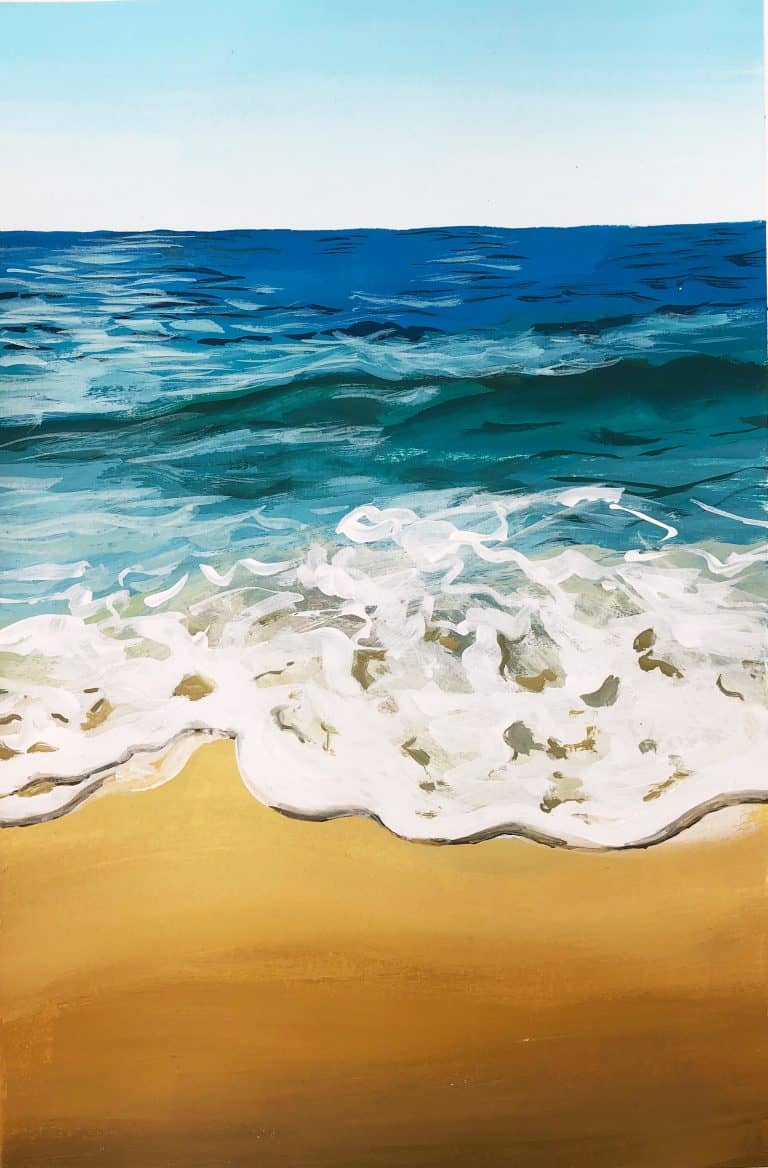 Second one is moving water on rocks. We'll see how to paint the light in the wave, mix accurate colors, render the rocks, and have fun with the crushing water!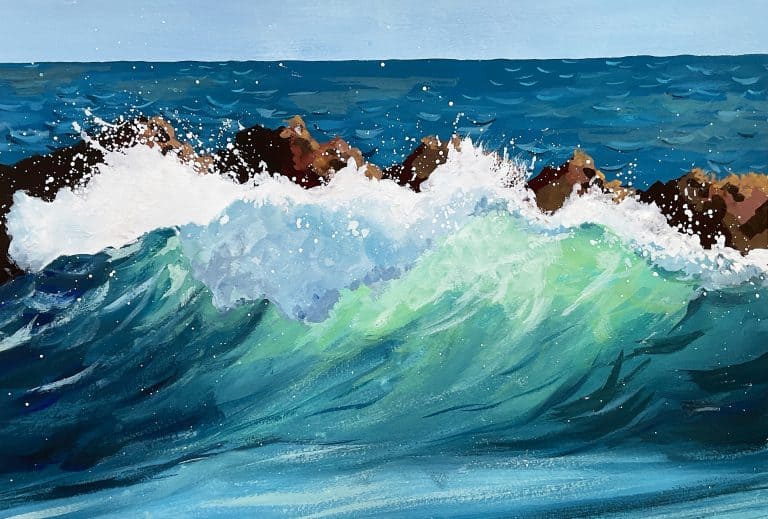 Did you join our Facebook group?
People from all over the world share their art, ask questions, get gouache tips…
Click Here

Last one has a loose style, almost abstract, to render the vortex and movement. We'll see how to paint loose.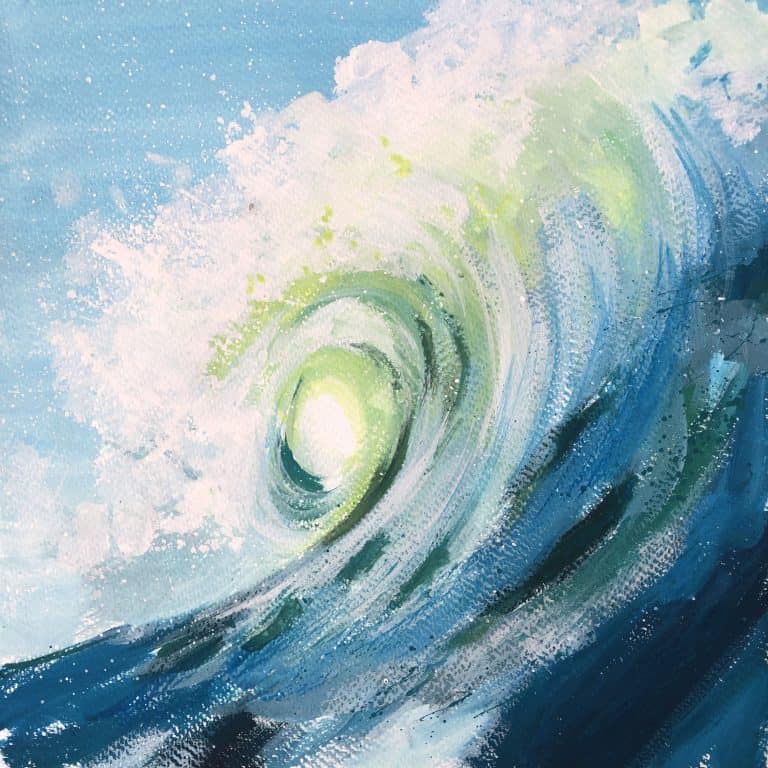 Gouache seascape class, a beginner friendly tutorial to learn how to paint the moving water with gouache painting.