Gold leaf is a beautiful and durable material that you can use to enhance the look of your artwork. It comes in a variety of colors and sizes, so you can find one that fits your needs. There are many different ways to apply gold leaf and I've outlined the most common methods here.
'Gold leaf on your art' class is available on Skillshare, and you can get a free month trial with the link. 
It's not as complicated as you think, it's just beautifully messy! I'll demonstrate how to apply gold leaves in a step-by-step guide that breaks down the process into easy steps anyone can follow!
In this class I'll explain what is gold leaf (and it's actual gold!), how to apply the glue, and how to apply the gold leaf itself.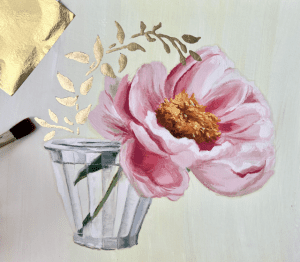 I'll show you how to apply a branch of gold leaves on an oil painting. Applying gold leaf works on (almost) everything, as long as you can apply glue!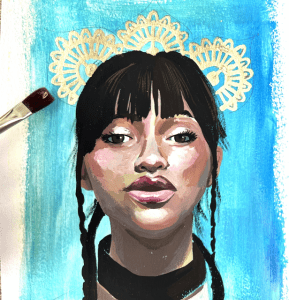 We will add a golden crown to a gouache portrait, to give an extra flair to it.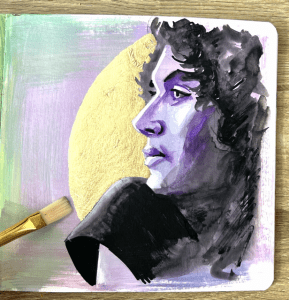 Adding a golden circle behind a portrait is a great way to go from a nice sketch to a great portrait.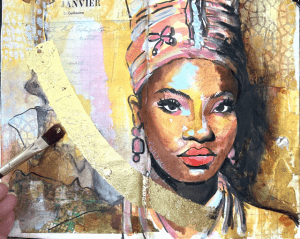 Large gold leaf brushstrokes are an interesting way to add interest to a mixed media portrait. 
At the end of the class 'Gold leaf in your art', you'll be able to master gold leaf application and to apply it to your existing art.