As gouache painting is fragile, and can be damaged by humidity, light and scratching, you may want to protect it. Here are two ways to do it.
Disclaimer: this is not the only way to do this, just my experience here! And the methods here are final. Meaning that you won't be able to remove the varnish.
Spray varnish
The easy way. No mess, just make sure you're spraying outside so you don't breathe the toxic fumes. Make thin layers, crossing the way you spray. It's better to have two or three thin layers than a thick one. Allow to dry for a couple of minutes, and you're good to go.
It will protect from humidity and enhance the colors. I'm using a French varnish for oil and acrylic, it works fine on gouache. Make some tests before applying on your final painting.
You can also use a varnish that will protect from UV. In any case, don't hang your gouache painting in direct sunlight, as they may fade!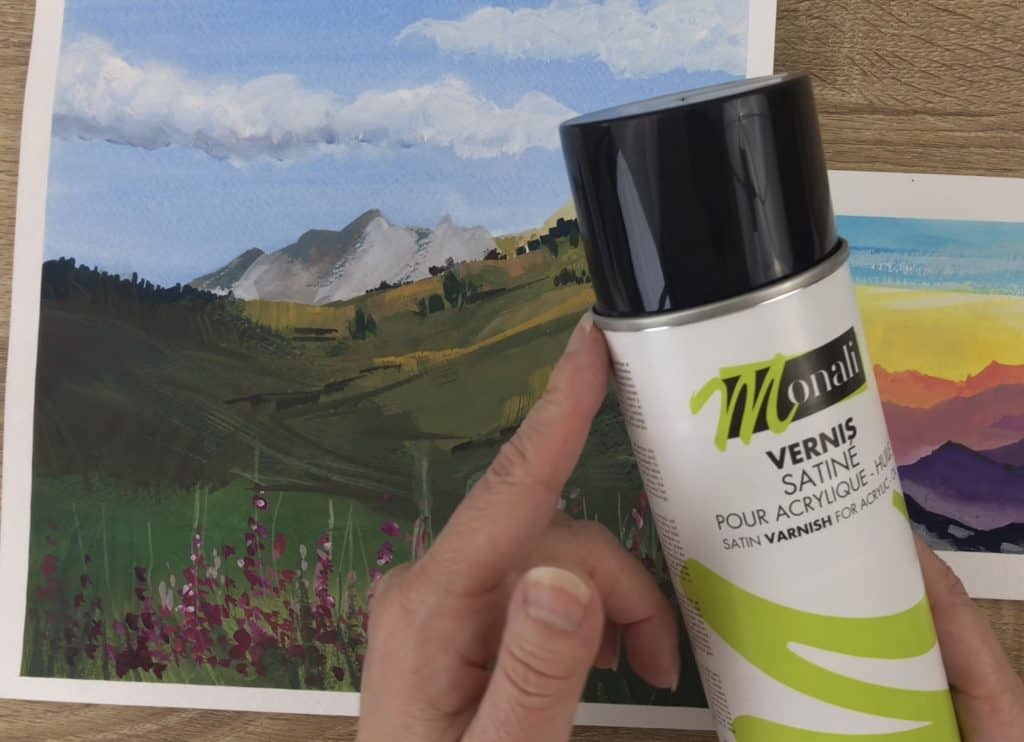 Do you prefer watching a video than reading?
Cold wax varnish
Another way to varnish gouache painting. Apply a quite thick layer of wax with a tissue or a cotton pad. Use the same direction when applying. Allow 24 hours to dry and polish with a tissue so it's not sticky anymore. This will protect your gouache painting from humidity and enhance the colors.
---
Want to know more about gouache?
Sign up now to get my exclusive gouache guide with 60 tips!
---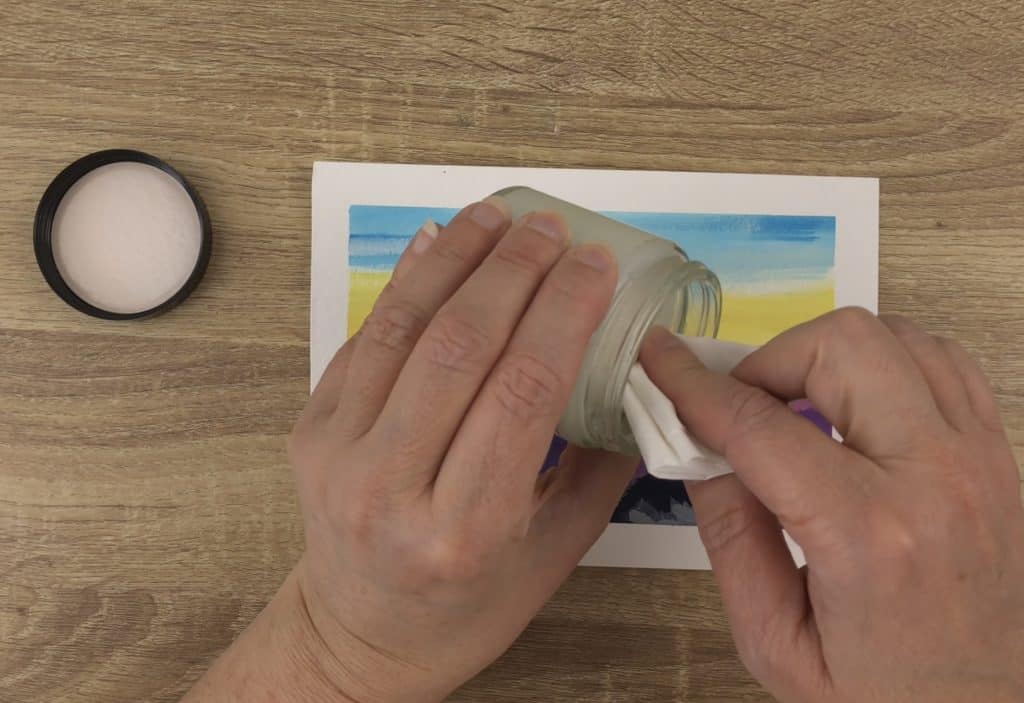 The best brand for varnishing with cold was is Dorland wax. Easy to apply, no bad smell, and will last long.
So it's up to you if you want to varnish your gouache paintings. You're not compelled to do it if you keep it in sketchbooks or in pile in your studio. But once hanging on a wall, it's better to be safe than sorry!
Do you want to know more about gouache painting? You can join my Membership 'Art With Cecile' with monthly live and tutorials.