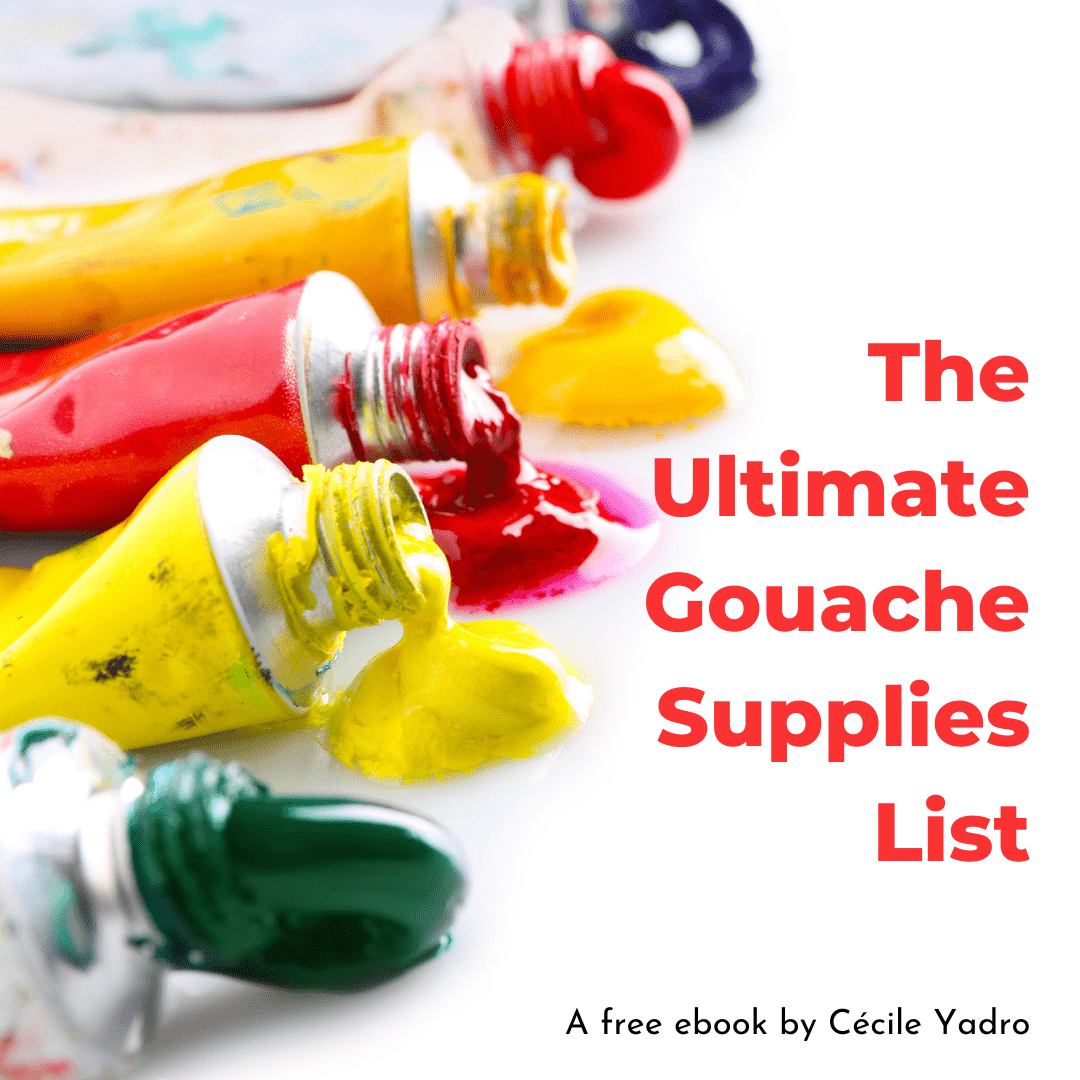 The ultimate gouache supplies list
Get my free 16 pages pdf with all the tools and supplies you need to paint with gouache. From paint, brushes, papers, supplies, useful tools, and more... you'll know exactly what to use!
Do you want to know more about gouache painting? You can join my Membership 'Art With Cecile' with monthly live and tutorials.