I think this is the question I get the most: how do you make skin tones?
First, I'll talk about light skins, and will make another post with darker skins.
Of course, skin is made with a lot of different colors, and the lighting conditions can dramatically change the colors. The reflected colors of the environment have also a great importance.
Soooo, it's almost impossible to have a general rule for this!
Some examples though, to show you the great variation you can get in a light skin tone: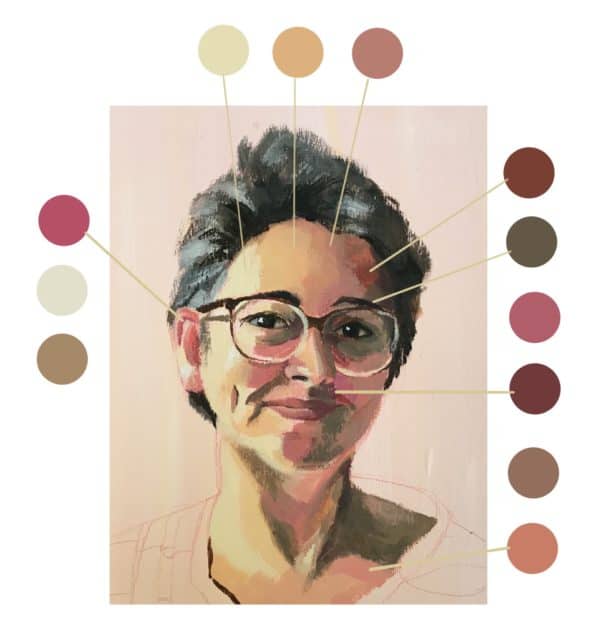 Warm electric lightning and heavy shadows. The warmth of the light makes the shadows dark green. The ear has even a very bright pink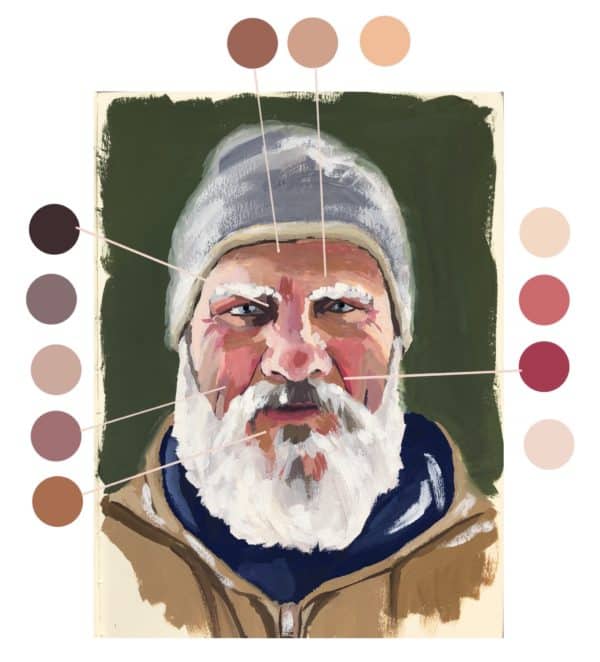 Cool light, but the skin is cold and reddish. The shadow in the eye is almost black (but almost, not completely black!)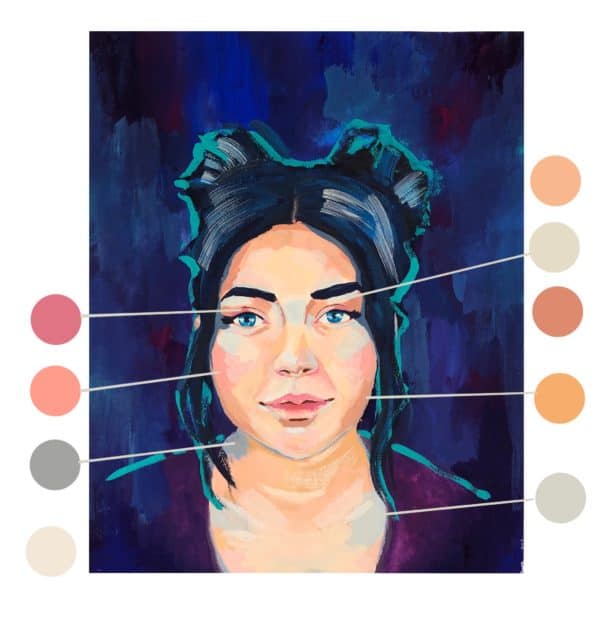 Blue light reflecting on the skin, makes blue/grey accents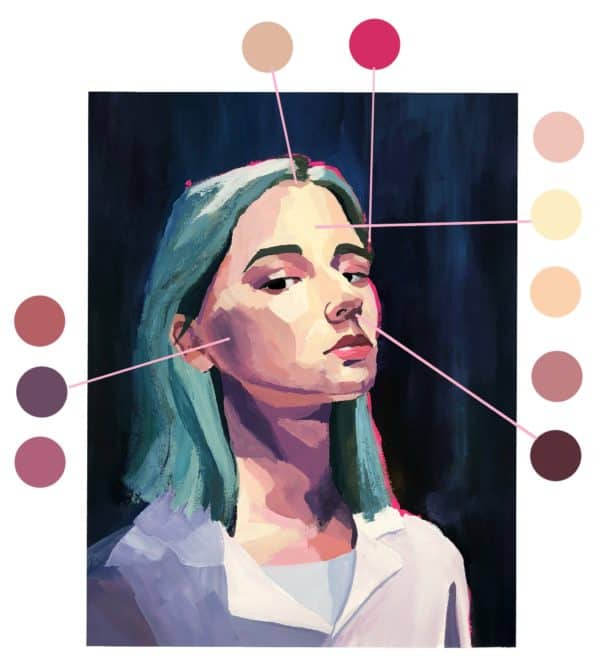 Strong light and strong purple shadows, yellow tone in the light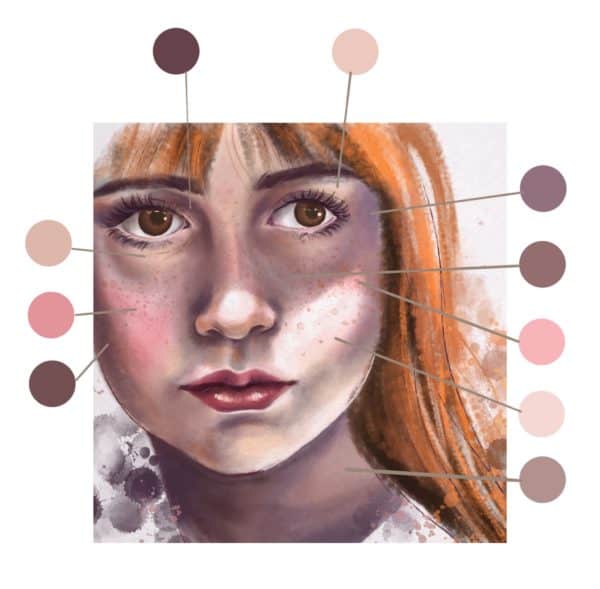 Cool light, my guess is the sky is reflecting on the skin, having purple shadows and pinks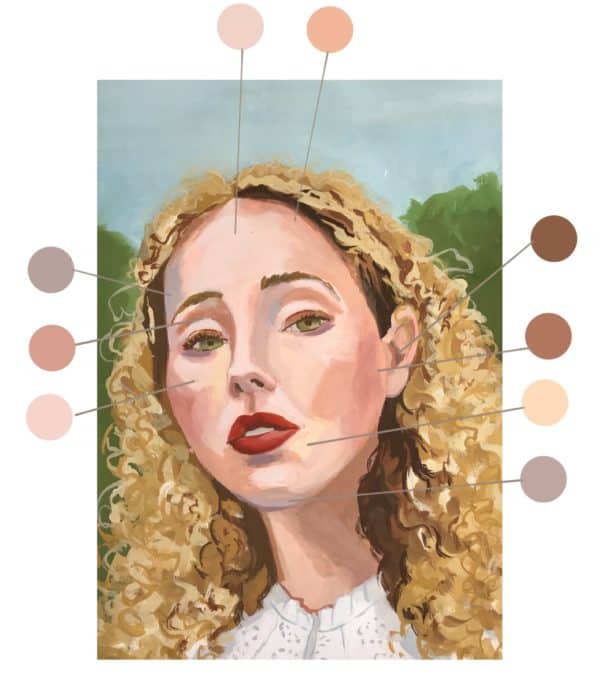 Warm sunny day and warm shadows
Talking about mixing colors with paint, here are the colors I use to mix all skin tones, just varying the proportions of each one:
Yellow ochre, and sometimes a hint of lemon yellow
Red, I may vary the reds I use
Cobalt blue
Burnt umber
Zinc white, I keep the titanium white for highlights
Disclaimer: of course, I don't pretend to know everything, far from it, this is just the way I do it.