Gouache pet portrait class
In this class I will show you how to paint a pet portrait from a photo with gouache.  Gouache pet portrait class is available here, and you can get two weeks free access on Skillshare with this link!

The class is made with a dog photo, but you can follow along with a cat photo as well. This is a stylized painting, with an allover pattern in the background. I'm painting in a sketchbook, but you can paint on a paper and have it framed.
This is a detailed class where I explain all the process, from selecting your photo, detailing the supplies needed, drawing the pet on the paper
Then I'll show you how to layer your painting until you get a refined portrait. 
Some examples of what you can do with this class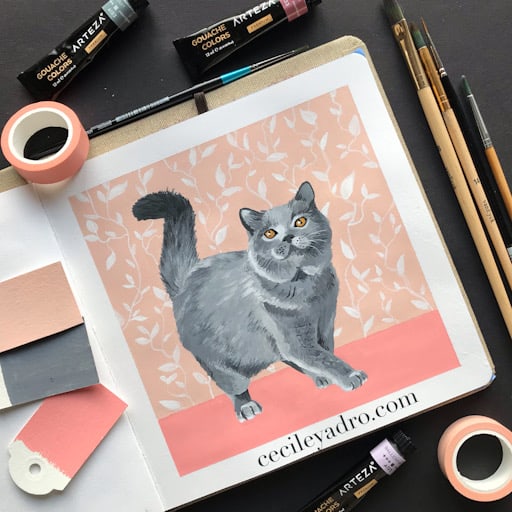 I'll use Procreate for the wallpaper print, but it's not mandatory you can still use pen and paper for this stage
At the end of Gouache pet portrait class you'll be able to make your own pet portrait with gouache. This would make a perfect children's gift.