In this class you will learn how to make a digital watercolor portrait in Procreate from a picture. The class is available on Skillshare here: Digital watercolor portrait in Procreate You can get 14 days free access to Skillshare with this link. Or you can get the class on demand here.
We will first select a picture that will please you, then make the drawing, and add colors in layers. For this I have provided 9 free watercolor brushes for Procreate, that you'll find in the resources section, with the original picture I used in class, and a watercolor paper for the background.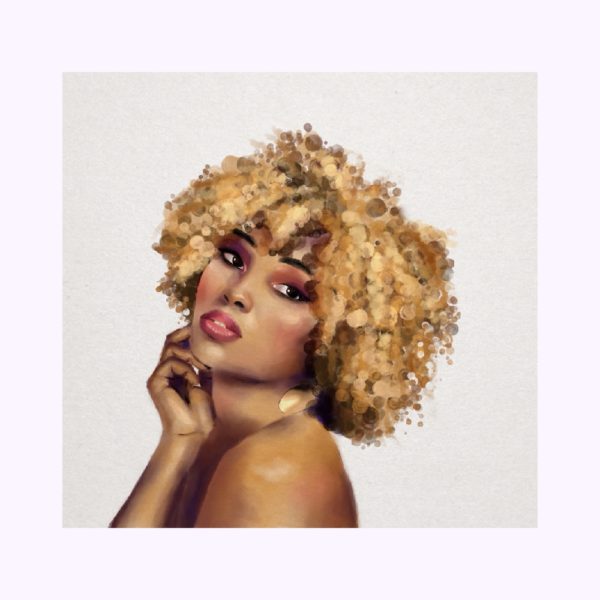 At the end of the class you'll be able to take (almost) any picture into a digital watercolor. 
Digital watercolor portrait in Procreate class is perfect for beginners as we will focus on colors and not on the drawing. 
All you need is your IPad, an Apple Pencil and Procreate, the technique can also be used in other programs with your own watercolor brushes. 
---
Want to know more about gouache?
Sign up now to get my exclusive gouache guide with 60 tips!
---
What students say about the class:
The best portrait class I have taken so far the brushes are amazing!
Nola

Thanks Cecile for a great class and the brush set.I would recommend this class to everyone.
Pankaj

At first,I was thinking that the reference photo was " not so pretty" as the model looks not stylish or fashionable for portrait. After following the class, the painting turned out so beautiful and very fashionable looking with watercolor effect. I love this class a lot,this is awesome class. Thank you for the wonderful tutorial!
Lille

Do you want to know more about gouache painting? You can join my Membership 'Art With Cecile' with monthly live and tutorials.