Digital oil painting with ArtRage class
Are you looking for oil painting, but digitally? You've been trying different brushes but can't really get the nice and rich textures you're looking for?
Then this class is for you: Digital oil painting with ArtRage app.
The class is available on Skillshare, and you'll get a two weeks free trial with the link. 
The class is available on Arbington, where you can either buy only the class or subscribe to see all the classes you want.
I'll be using ArtRage Vitae mobile app during the class. This app is available both on Android and iOS and is meant to be used on iPad or Android mobile devices. It's really amazing the kind of textures you can achieve with it!
During the class you'll learn:
the basics of ArtRage. Even if it's a very intuitive app, you'll get the shortcuts right away without spending hours on it. I'll briefly show you all the tools and settings available, then we'll focus on oil painting tools: brushes and palette knife.
How to paint flowers with the oil painting brushes in ArtRage. We'll be painting three different paintings, increasing the level of difficulty:
a simple tulip so you get the hand and feel of the app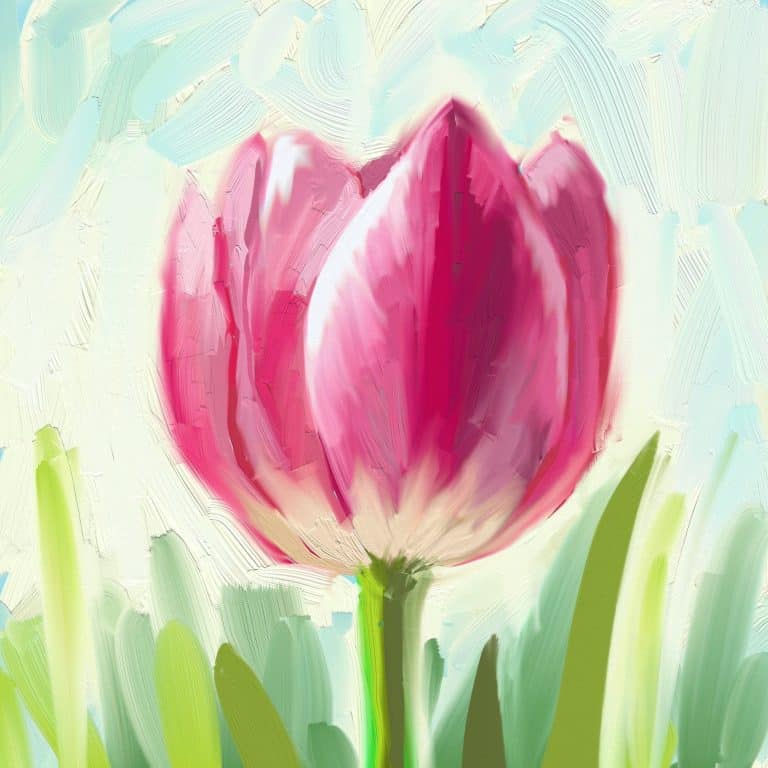 a tulip bouquet, with several layers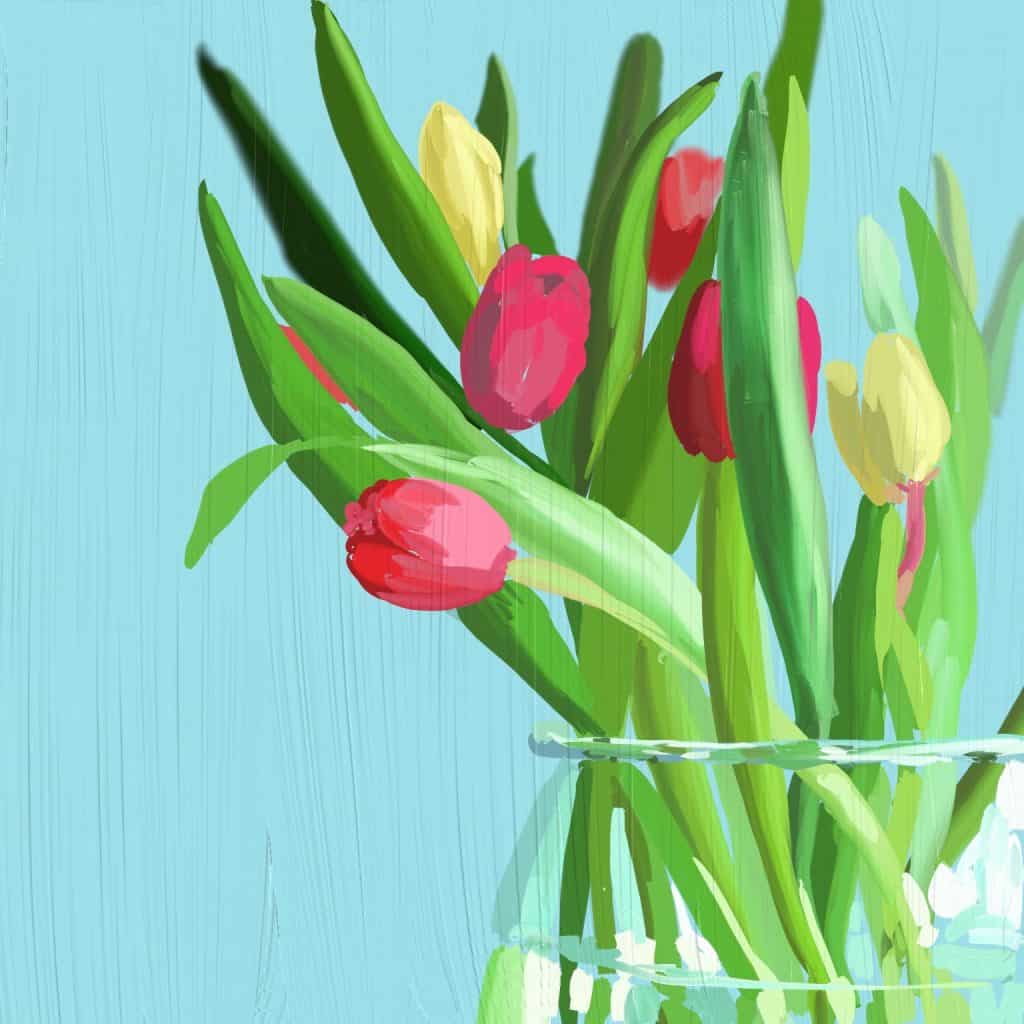 a tulip bouquet, with several layers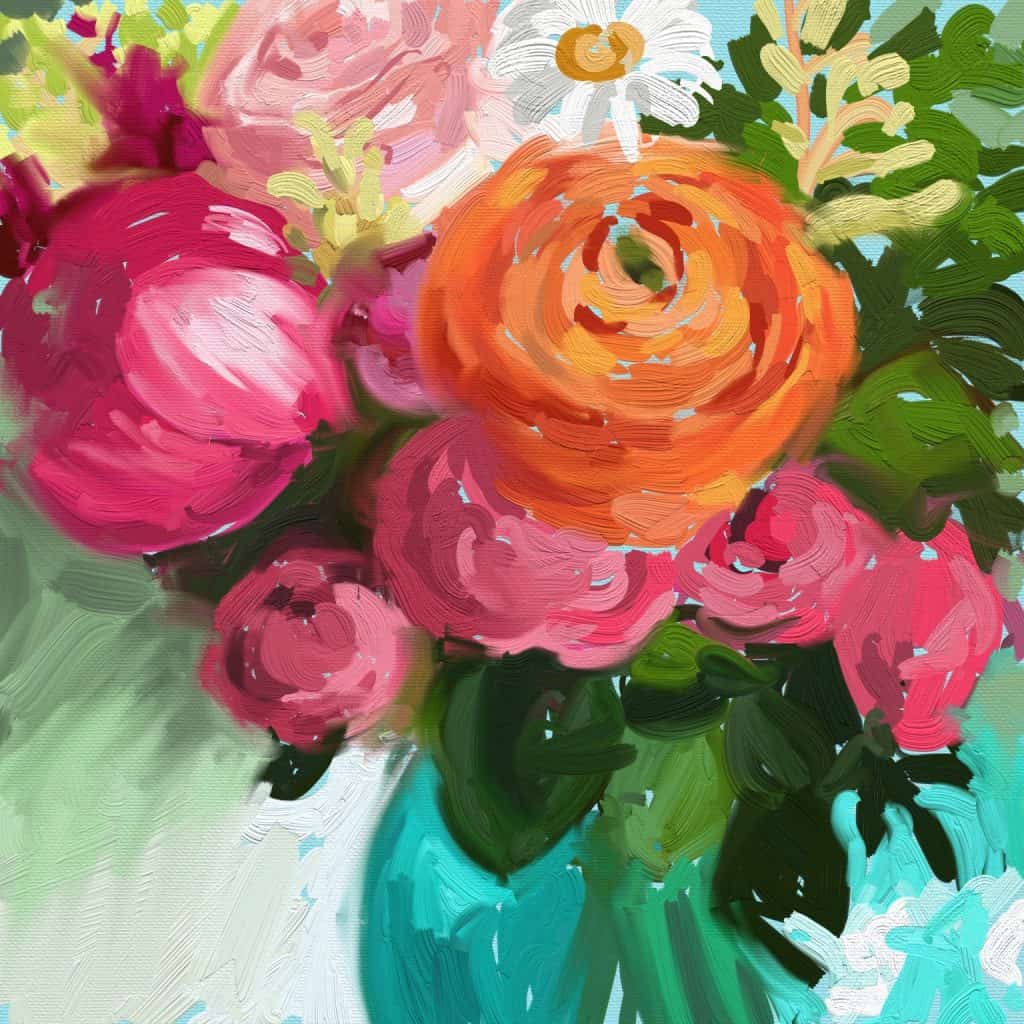 a multicolor bouquet, in one single layer, as we would do in traditional oil painting.
All the reference photos used in class are copyright free images, meaning that you can use them as you wish. If you need more images, you can access the Pinterest board where I've curated more copyright free images.
At the end of Digital oil painting with ArtRage class, you'll be able to paint anything you want with the oil brushes in ArtRage app, a new world is opening to you!
LeAnne
Yes, this class met my expectations. I recommend it for Beginner Levels. I have been curious about this app but never ventured in. Have only tried ArtSet4 previously. Am glad to see the interface is similarly pretty user friendly. Thk you for the intro. I like the tulip examples as i've been trying to study simple oil paintings and love the impasto textured loose strokes. (Procreate could never give me that impasto effect so I always had to raise the final texture thru another app. ).
Nola
This class was excellent for learning the basics of Art Rage. I had purchased a while ago but could not use it but this class really simplified it so much. I have now got many more ideas to use this application. The tutor made this class very well and very easily explained step by step and I am looking forward to more lessons using this app please Cecile
Janine
I am so excited to have an "oil painting" class using Art Rage. This application really mimics the texture of oils so nicely and to have such a skilled instructor is wonderful. I highly recommend this class to those who love or want to learn digital oil painting. One last thing, I love how the painting is done using one layer ... just like real painting. Thank you for the class. Selfishly, I would love it if you would do more classes like this with Art Rage. 🙂