Creating mockups to display your art
How to easily create great mockups to display your art on social media?
If you're showing your art on social media, it might be a good idea to be creating mockups to display your art.
Here are five different ways to do it, depending on your equipment and tech skills.
As a means of showing off what your design will actually look like when it's put out into the real world, a mockup is a full-size model of your design. Regarding art, you'll show it in different places, or on items.
It's a great way to attract attention!
Using VOUN to make mockups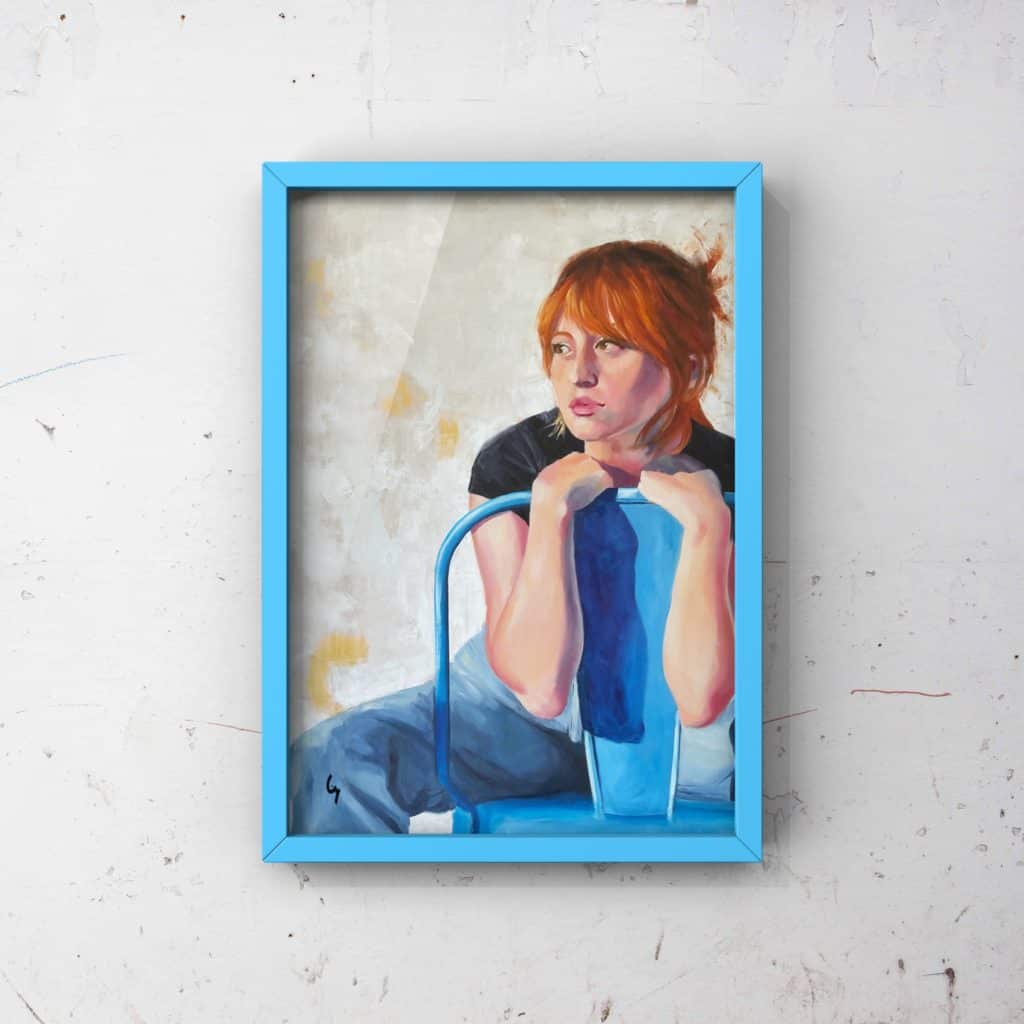 I use an app called VOUN that allows you to frame your art. You can customize the style, the color of the frame, as well as the background. The free version has limited features, but I think it's enough for my needs.
I made a video to show you how to use it.
There are other apps like this, make a search in your app market place. The image on the left is made with VOUN.
Using Procreate to make mockups
If you're lucky to have Procreate (or another app like Photoshop), you can make great mockups with it. 
Go to copyright free websites like Pixabay, Pexels, Freepik… and search for 'mockup' or 'painting mockup' or 'art mockup'
You'll find a ton of images. Import the image in Procreate and follow the video below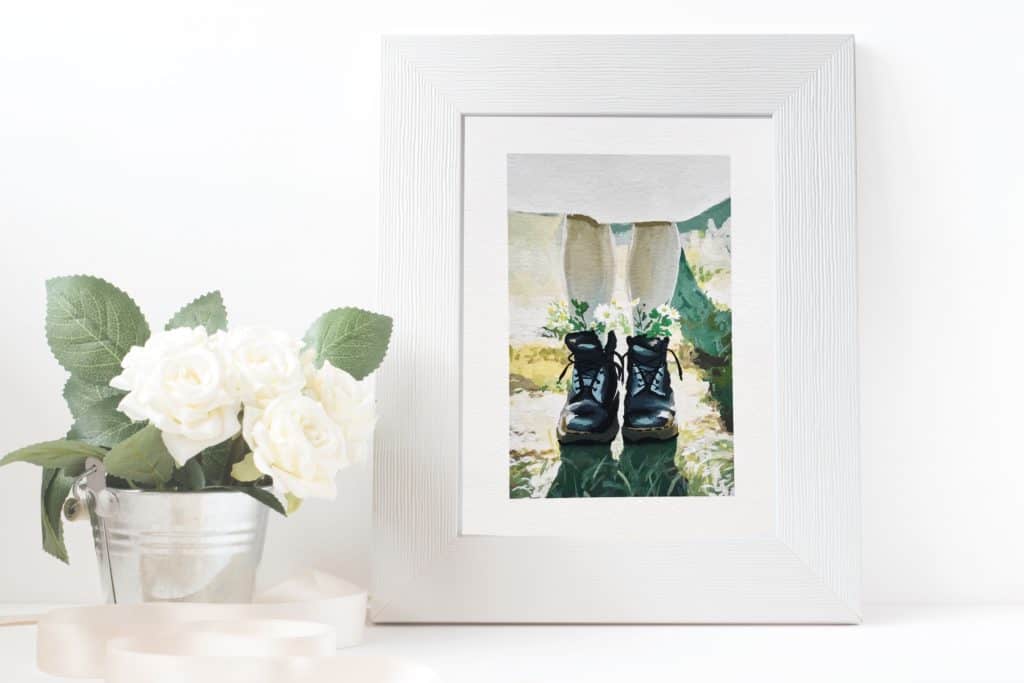 Using placeit.net to make mockups
Great website, with ton of features, some free and some you can buy just one or get a subscription. 
Search for 'free' and you'll get a lot of apparels and items mockups. Great for showing your art on tee-shirts. You can even make a video! 
Using a print on demand website to make mockups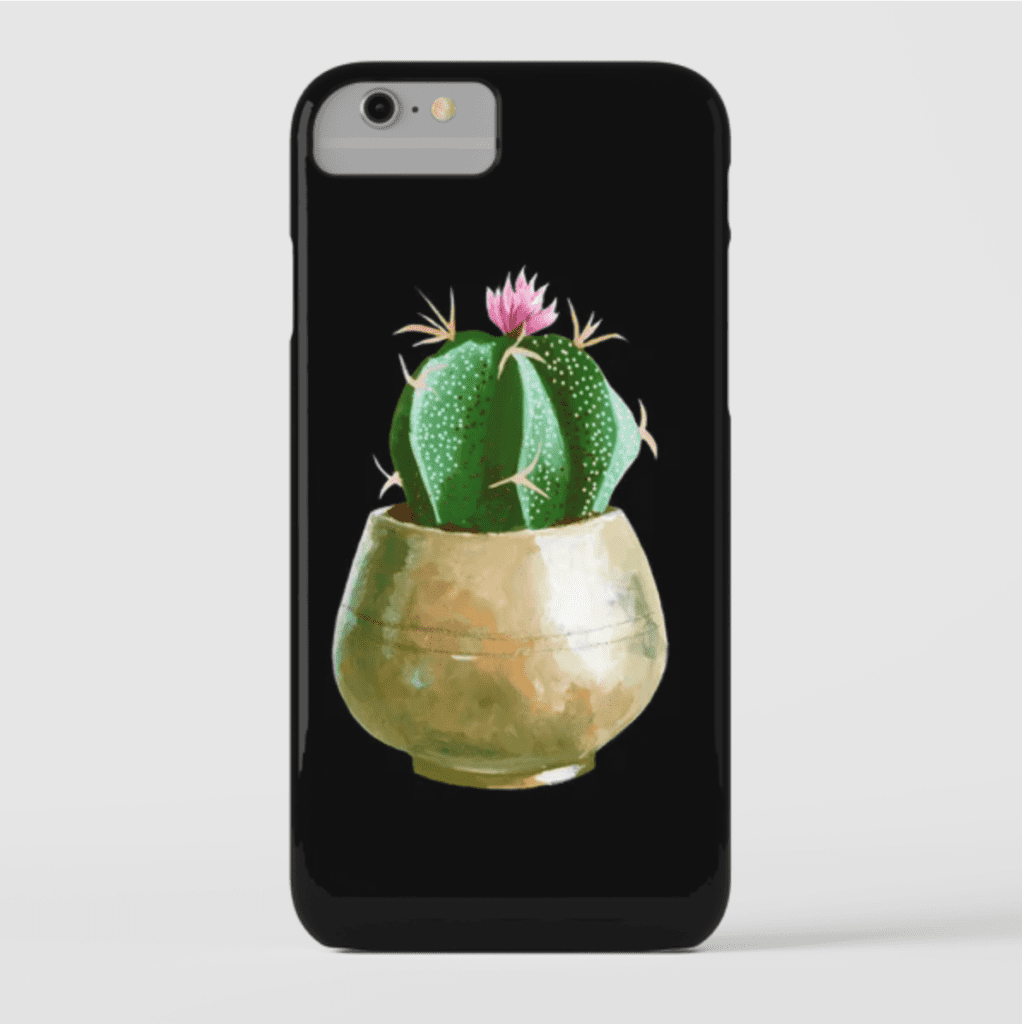 You have different ones, like Society6, Redbubble or other… Upload your image to the website and select on which item you want it to be.
The bigger your image, the more options you'll get.
It's great for isolated items, without background or context.
Using Canva to create mockups
Great way to do this! Easy and fun! I love it.
I'm preparing a class about 'Using Canva for social media, creative edition'.
So subscribe to my newsletter to know when the class is released!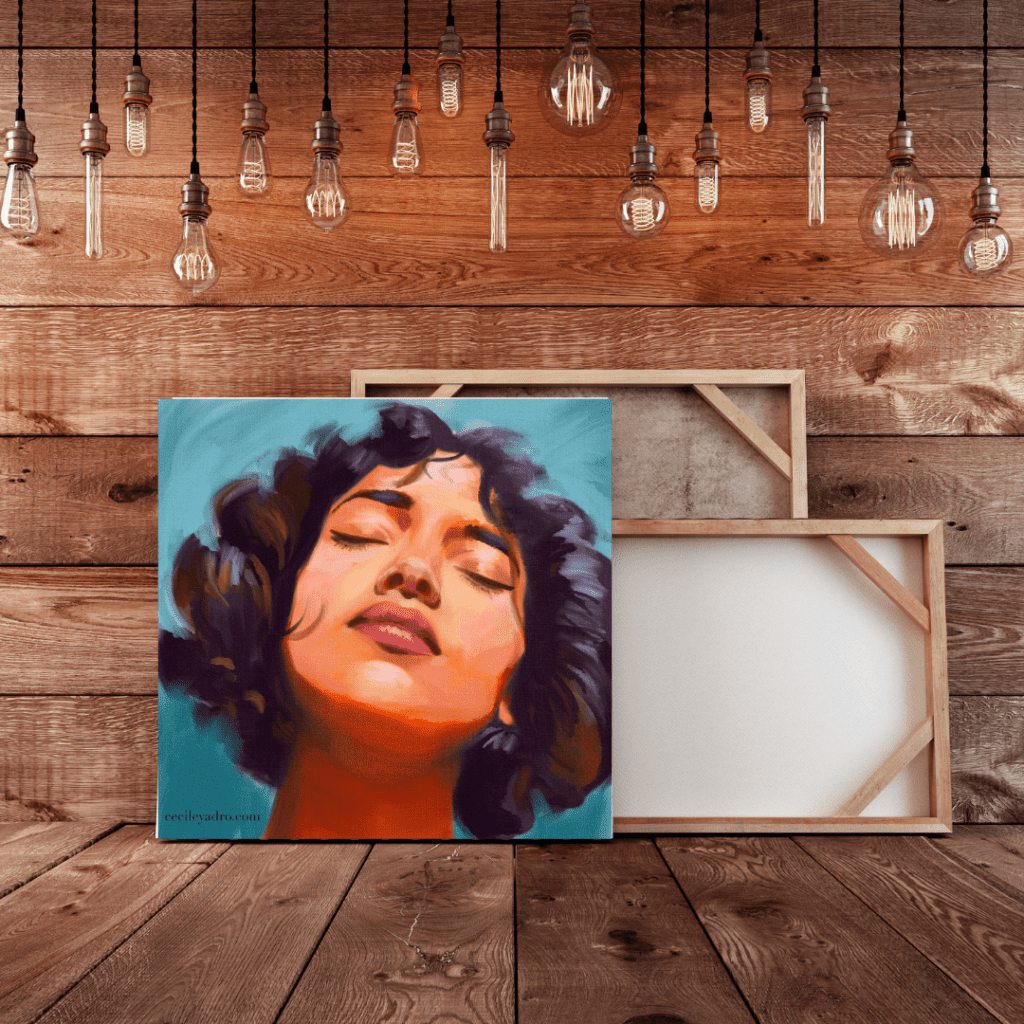 As you see, creating mockups to display your art is quite easy today! (as compared when you had to take real photos with your framed art!)
Hope this was helpful!
How to easily create great mockups to display your art on social media