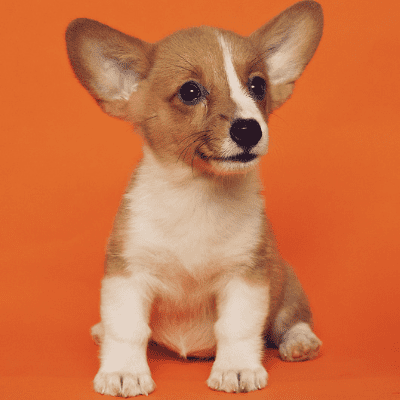 Corgi portrait gouache painting tutorial real time, with comments and answering questions of audience. 
This is the replay of the live I made on my YouTube channel.
Download the copyright free reference image by Alvan Nee.
Supplies needed:
Watercolor hot pressed paper, A4 size
Colors used: turquoise for the background. Black, burnt umber, burnt Sienna, Yellow ochre, vermillion red, zinc and Titanium white.
Do you want to know more about gouache?
Sign up now for my exclusive gouache guide with 60 tips!
Colored pencils on top (optional)
Basic set of gouache painting.
Watch the replay here:
Here the final portrait. I've been painting for 55 mn to achieve this.
Then I added a bit of colored pencils on top to add more details in the ears and loose hair.
Have fun!
Do you want to learn how to paint?
Be part of a community of like-minded artists?
Have fun?
Thrive as an artist?